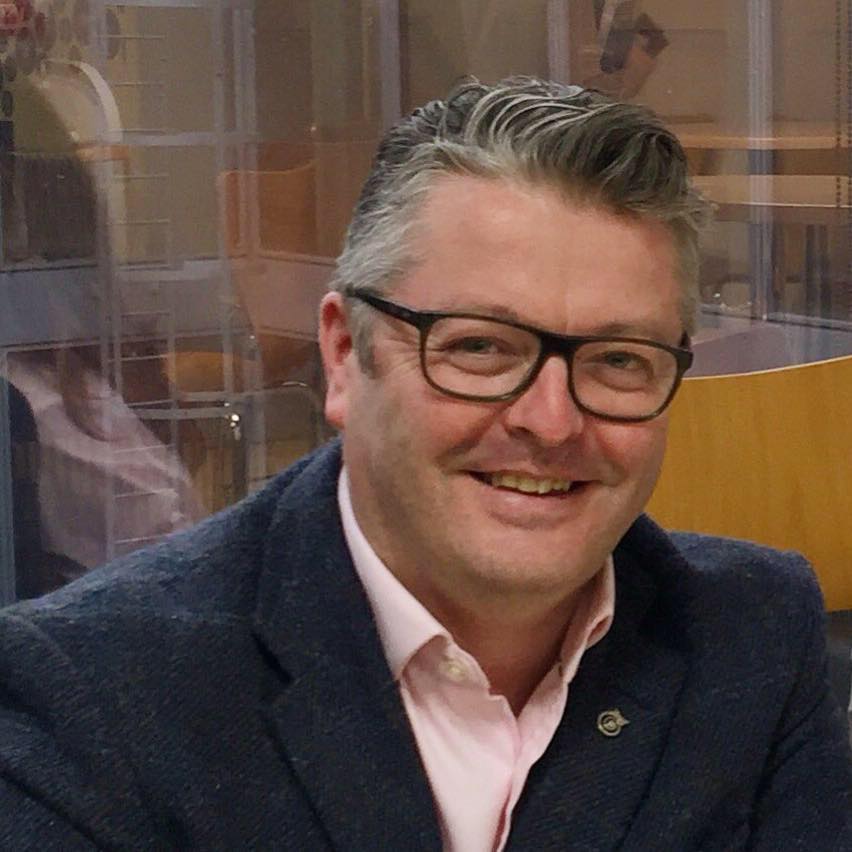 Professor Barry O'Sullivan, FEurAI, FIAE, FICS, MRIA, is an award-winning academic working in the fields of artificial intelligence, constraint programming, prescriptive analytics (operations research), ethics, and public policy. He contributes to global Track II diplomacy related to disruptive emerging technologies. He is a graduate of the University of Limerick and University College Cork.
Professor O'Sullivan is a full professor at the School of Computer Science & IT at University College Cork. He is the founding Director of the Insight Centre for Data Analytics at UCC, Principal Investigator at the Confirm Centre for Smart Manufacturing, and Director of the SFI Centre for Research Training in AI. He is an Adjunct Professor at Monash University, Australia.
In July 2018 Professor O'Sullivan was appointed Vice Chair of the European Commission High-Level Expert Group on AI, supporting Pekka Ala-Pietilä, former President of Nokia, as Chair. In 2019 the HLEG-AI published: Ethics Guidelines for Trustworthy AI (April) and Policy & Investment Recommendations for Trustworthy AI (June). In 2019 he joined the Scientific Board of AI Watch, an initiative of the European Commission's Joint Research Centre. In 2020 he was elected a member of the Executive Council of the Association for the Advancement of Artificial Intelligence (AAAI), and was also appointed Chair of the Oversight Board of Health Data Research UK (North), led by the University of Liverpool.
Professor O'Sullivan is a Fellow and a past President of the European AI Association (EurAI). He is a member of the Executive Board of AI4EU the European AI-on-demand Platform. He advises the the Leuven.ai institute at KULeuven (Belgium) and the Computational Sustainability Network, a network of universities in the USA, led by Cornell, involving Princeton, Stanford, CMU, Georgia Tech, and others.
He has received UCC's Leadership Award (2013), the ACP Distinguished Service Award (2014), was Science Foundation Ireland Researcher of the Year (2016), UCC Researcher of the Year (2017), and elected member of the Royal Irish Academy (2017), Ireland's highest academic accolade. He is a Fellow of the Irish Computer Society (2018) and the Irish Academy of Enginering (2019). In 2019 he was appointed by the Minister for Health to the Health Research Consent Declaration Committee. He received the IPEC-EATCS Nerode Prize (2020) for his work on parameterised complexity.
Professor O'Sullivan has been involved in winning over €300m in R&D funding, of which €50m has supported him and his group at UCC.
Senior External Research Leadership
Chair, Oversight Committee, Health Data Research UK North
Vice Chair of the European Commission High-Level Expert Group on AI (2018-2020)
Past President of the European Artificial Intelligence Association
Past President of the Association for Constraint Programming
Past Chairman of the Artificial Intelligence Association of Ireland
Coordinator of the ERCIM Working Group on Constraints.
Executive Council Member, Analytics Society of Ireland.